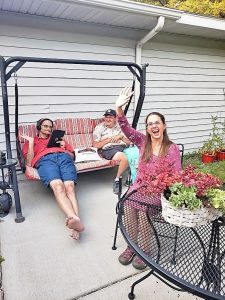 Heartland Homes/Options in Community Living, Inc. is a non-profit organization created by a group of interested citizens from the Park Rapids area. Heartland Homes provides services which will empower persons with disabilities to live the best life possible.
The initial plan of the Heartland Homes Board was to construct a residence which would be licensed for eight clients. This became a reality in 1978 with the opening of Heartland Homes' first house, Double H.
Since 1978, many changes have taken place within the Heartland Homes organization. Presently, Heartland Homes operates six residences that provide 24-hour supervision. Twenty-three clients reside in these homes. The Heartland Homes community programs (SILS and Waivered Services) have grown to serve approximately 40 clients in their homes.
Heartland Homes consists of a governing Board of Directors and and Executive Director, who along with dedicated staff, are committed to helping clients reach their maximum level of independence within the framework of normalization, least restrictive alternatives and dignity of risk.